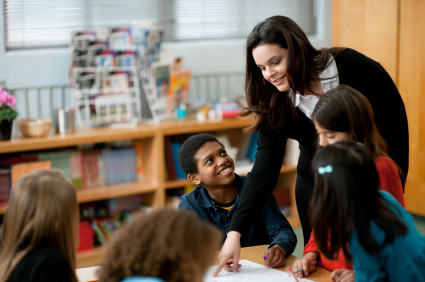 "Oh, no!" you might say to yourself!  SEL, another educational acronym or abbreviation to go along with ELA, AIS, PD, ESL, GRE, ADHD, ED, PTA, NCLB, SST, SAT, ERIC, GED and literally hundreds of others.  The three-letters alone could be a turn-off to those not acquainted with SEL (Social-Emotional Learning). Personally, if I am to adopt another three letters to my already acronym-crammed brain, I need to understand first, what it means and second, how understanding SEL will be a value-added (VA) experience.  In other words, what's in it for me (WIIFM)?  I'll attempt to answer both questions simultaneously.
First, some reflection. Consider your accomplishments thus far in your life:
Academic: Most of you have graduated from high school. Many of you went to college, and may have graduate credits or an advanced degree.  Maybe you've received some awards along the way.
Professional:  In these difficult economic times, simply having a job can be considered an accomplishment. Other achievements may include having grown into your role as a parent, teacher, counselor, or administrator; reaching a challenging child or student; receiving recognition for your skills; or receiving a promotion.
Personal/Relational: You have probably pursued interests and activities outside of the world of work (musical, artistic, athletic, intellectual, spiritual, etc.).  Also, you most likely have built and maintained a variety of positive personal relationships: long term friendships, marriage, partnership, children, extended family, etc. In fact, these may be what you consider the most important accomplishments in your life.
These accomplishments didn't just happen. You made them real. Congratulations!  The next question: What did it take for you to achieve these accomplishments? What personal traits?  What attitudes?  What values guided you?  Did they include:
•   Optimism
•   Tenacity or perseverance
•   Personal responsibility
•   A strong work ethic
•   Self-discipline
•   Dedication
•   The ability to delay gratification
•   Motivation
•   Impulse control
•   Self-regulation
•   Being conscientious
•   Open-mindedness
•   Empathy
•   Acceptance
•   Flexibility
•   A sense of humor
•   Cooperation and collaboration
•   Willingness to negotiate differences
These are some of the personal attributes, attitudes, and values that have helped me at different times of my life.  I'm sure that you've thought of many others. If I had a deficit in any one of these things, I am sure that the quality of my life would not be as satisfying as it is.
My final two questions:  In what areas do your children or the students you work with demonstrate a deficit or lack?   (I'm guessing that your answer is anywhere from several to all of them.) What does that mean for their academic and post-academic success?
The Answer to "What is SEL?"
Social-Emotional Learning (SEL) provides students with the emotional and social wherewithal to demonstrate the personal attributes, attitudes, and values identified above. Emotional learning involves helping students develop self-understanding, self-regulation, impulse control, the ability to delay gratification, anger management, stress reduction, etc.  Social learning helps students develop an ability to adopt a different perspective, identify emotions in others, feel empathy, listen, communicate effectively, and simply get along with others.
The Answer to "Why SEL?"
Our students' ability to succeed academically, professionally, and personally is strongly correlated with their emotional and social intelligence. Social-emotional learning is not happening as consistently in the home (or elsewhere in society) as it did in the past.  The reasons for this phenomenon are too varied and complex to discuss fully here.  Nonetheless, we are left with a fundamental question:  do we take on the task of teaching SEL or accept the status quo?
If I have piqued your interest in SEL, stay tuned for more postings on the topic including: the research supporting SEL, specific ways of teaching various SEL concepts and skills to students, how to "sell" SEL to students, and how to integrate SEL into the curriculum without it being one more thing educators are being asked to do.  For those of you who can't wait, read my book on why and how to teach SEL: Inspiring the Best in Students (ASCD, 2010).