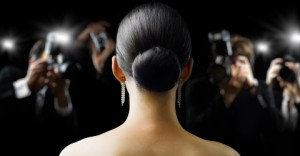 Begin with "Lifestyles of the Rich and Famous" and add a liberal amount of "To whom much is given, much is expected." Add a pinch of "Pay It Forward." Season with grassroots momentum to taste, and…Voila!  The perfect template for celebrity-driven education activism.
DUIs, divorces, and diva behavior dominate the page-views and column inches of gossip publications. Readers of the Enquirer and Perez Hilton enjoy the seedy underbelly, but there's a happier, shinier, and wholly unsexy story that doesn't get enough coverage: the considerable population of Beautiful People who choose to leverage their fame for the larger good.
Novelist, memoirist, and indie publisher Dave Eggers is the mascot for a certain segment of hipster society. Eggers' writing has collected an obscene amount of recognition and awards, and his publishing house McSweeney's has championed the work of countless unknowns who, with Eggers' imprimatur, soon became fixtures of the cultural landscape. But rather than rest on his considerable laurels, Eggers has used every possible podium, TED conference, and op-ed column to preach the gospel of public schools, writing programs for urban kids, championing equal educational opportunity, and touting the value of teachers in a free society. In 2002, Eggers launched a small San Francisco-based program that soon grew to become 826 National , a non-profit after-school writing and tutoring center with branches in nearly a dozen cities across the U.S. With his hep-cat cred and rock-n-roll pals, fundraisers for 826 National are star-studded affairs.
I Found This Funny an anthology of humor writing with an introduction by Judd Apatow, is the most recent in a shelf of projects whose proceeds go directly to the coffers of 826 National. In 2007, Eggers received a Heinz Award in the Arts and Humanities. He divided the $250,000 prize between the Teacher Salary Project and 826 National.
While Eggers' activism honors the intellectual and creative life, another celebrity education agitator wants us to honor the body as a temple. Richard Simmons made his bones–and his fortune–sweatin' to the oldies in his candy-cane-striped shorts. Slowly but surely, though, he is burnishing his legacy as an advocate for physical education in schools. Simmons took his feel-the-burn shtick to Congress in 2008, when he testified in support of including mandatory physical education within No Child Left Behind. Although a latecomer to political activism, Simmons brings a fun energy — as well as a large and fanatical following — to the movement. His fan base demonstrates loyalty by supporting his letter-writing campaign to Congressional lawmakers considering legislation related to kids' health and wellness. The FIT Kids Act, championed by Simmons, would mandate non-competitive physical education and wellness programs in public schools, and would keep schools honest by requiring reporting on the quality and quantity of those programs.
The VH1 Save the Music Foundation has attracted an all-star lineup since its inception in 1997. A non-profit organization established by the cable music network, Save the Music's mission is twofold: to restore and preserve instrumental musical education in American public schools, and to recognize the value of music as a part of a complete education. In 15 years, the Foundation has provided musical instruments worth a total of $50 million to public schools across the U.S. The symbiotic circle of cable music channel, recording artists, and music education has built a star-powered philanthropic activist group. Current "ambassadors" for the program (Chris Daughtry, Katy Perry, etc.) include anyone who's anyone in music, ensuring brisk ticket sales to benefit concerts and events. Save the Music also offers an online "advocacy toolkit"  for citizens, teachers, and administrators looking for tips to bolster their schools' music programs.
The advocacy work of Dave Eggers, Richard Simmons and VH1 share a commitment to the "extras" — creative writing, fitness and health education, and music instruction. There is a sense that these frillier items are not as staunchly defended in dollars, legislation, and curriculum debates as math, science, and reading. Enter interested celebrity parties, who have a ready-built platform from which to preach, and an audience eager to "Amen." Today, let's celebrate a handful of luminaries who are using their public renown to advocate and agitate for education-related initiatives.