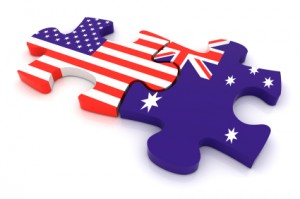 When teachers in the USA hear that I have worked with schools in Australia and New Zealand, they immediately want to know how our schools are similar and how they differ. I tell them that I find the joys and struggles of educators everywhere to be remarkably similar. They all want kids to work harder. And while they generally appreciate the support they get from parents, many complain about parents who fail to support teachers or who seem to have no idea about the importance of their child's education. And despite the testing mania and standards craze that has gone global, most educators truly care more about educating the whole child and nurturing their development as human beings than they do about raising test scores. We truly are more alike than different.
One thing I noticed in the schools in New Zealand: virtually every staff lounge has an amazing gadget that provides an endless supply of hot water for coffee and tea. No making a fresh pot. In the US, teachers rush to make sure they don't get stuck with the last cup of coffee in the pot. That means having to make a fresh pot: extra work when every minute of prep time is prized. But in New Zealand, you simply turn on the "boiling water faucet" and your hot beverage is ready in seconds. I was completely smitten with this clever bit of technology until someone told me that these machines are harmful to the environment. I should have known it was too good to be true!
Even though my comments about schools in Australia and New Zealand seem to satisfy those US educators who question me, I decided it would be interesting to get a more complete answer from someone who is an expert on the Australian school system. Bette Blance is a veteran educator with a rich resume. As co-principal of the Excellence in Teaching professional development program, she has consulted widely and has a more complete perspective than anything I could hope to offer. Bette attended one of my sessions in Wellington, New Zealand, in January and took the time to answer some questions. Since the majority of her work has been in Australia (Bette also consults with schools in New Zealand), she limited her comments to education in Australia.
I began by asking Bette the "big picture" question: Are schools in Australia very different from those in the USA. "I think there are more similarities than differences," Bette began. "About two-thirds of students attend government schools. About 20% of our students are in Catholic schools and the remaining students attend independent schools.
"We identify our schools differently from you. Whereas you have elementary schools, we have primary schools that include children from about 5 to 11 or 12 years old. Students from age 13 to about 17 attend our secondary schools. Some sectors have played with the concept of a middle school but it's not especially common here.
"Our primary schools have specialists for music, physical education, and LOTE (Languages Other Than English.) Most primary schools are single level classrooms – for example, Year one students – although some have chosen multi-age classrooms – for example, having Year One, Two, and Three in a single classroom." In that regard, Australian schools seem very much like those I have worked with in the USA. Perhaps the most significant difference relates to terminology. Our "grade 7" students would be "year 8" students in both Australia and New Zealand.
National standards and testing has been center-stage in the USA for quite a few years now. I asked Bette if these were major issues in Australia. "National curriculum is 'wobbling' its way in with all states having differing opinions.  This has been on the agenda for quite a few years, but the stumbling block is to get all the states to agree." (Note: there are 6 states and 2 territories in Australia.) "National testing has been a reality for close to 15 years.  Results are all published on a public website called My School. Fear of the publishing of results of individual schools, plus the top-down pressure to compete with other states means that schools are focusing on the tests rather than the joy of learning.  I was to work in a school this month as a consultant on effective teaching and learning.  After designing a year-long PD program for staff, I was told that the principal's supervisor had said my program – effective teaching and learning –  was not the answer! Instead, the school was directed to 'look more deeply at the data.' Whatever that means!!" Bette's comments certainly sounded all too familiar. I've lost track of how many times I have been told that my staff development sessions – focused on student engagement and creating inspiring classrooms – doesn't "fit" the district mandate to raise test scores! And the drive to have the highest test scores discourages many teachers from sharing best practices with others, afraid that they may lose their competitive advantage.  Accents and idiomatic expressions aside, those who run schools in both the USA and Australia have fallen in love of what is most easily measured rather than committing to what is most important.
Since I worked as a school psychologist for more than 20 years and saw services for special education students evolve over the years, I was interested in how Australia handles special education. "There are Special Schools that cater for intellectual impairment," Bette said. "Many regular schools have a Special Education Unit where they have students who have mild intellectual impairment and other disabilities. These children are integrated into classrooms, but supported by teachers and teacher aides from the SEU." Again, while there may be subtle difference in terminology, we seem to address special education needs in much the same way.
What about homework? As a classroom teacher, Bette had her own way of assigning homework. "I gave homework that was fun, included activities, and used all the multiple intelligences. Some involved parents, but each piece was a choice. It was important to me that homework be fun, involved choice, and related to the real world."  Wow, I thought. This sounds much more progressive and kid-centered than the all-too-common "drill and kill" approach to homework I have seen in the US. Sadly, Bette quickly added, "This is a different approach to most teachers." Drat! Looks like homework is no different in Australia than in the USA. Even the official policy is strikingly familiar. "Some schools have a homework policy where they stipulate homework times – generally 10 minutes for early childhood (Years 1-3), 20 minutes for Year 4 & 5, and half an hour for upper schools.  Students are increasingly expected to work independently."
Character education and Social-Emotional Learning have gained some traction recently in the USA. I asked Bette if they were at all emphasized in Australia. "Human Relationships Education (including sex education) was a big push in the 90s," Bette said. "It now appears in the health curriculum area, but it's certainly not a real emphasis.  John Howard in early 2000s brought in Australian Values and some PD was undertaken, but it's not a major component of the curriculum." Finally, some tangible difference. To this point, virtually everything Bette had told me about Australian education mirrored what we have in the USA.
Finally, I was interested in how involved parents are in their child's education. Educators in the USA frequently complain that parents are either over-involved ("helicopter parents") or disconnected from their child's school and education. What is it like in Australia? "In the early childhood area, parents have a high involvement.  They work in the 'tuckshop," (Note: This is where the kids can buy their morning "tea" and lunch –  run by volunteers) change reading books, hear children read, etc. In the upper school in primary, there is little parent involvement except perhaps through the Parents and Citizens Association and being a helper at school camps. Secondary school students generally don't want parent involvement. It was once said on one side of the highway going to Brisbane (from the coast) that you had to watch out for the kids, while on the other side of the highway, it was the parents! Parents can be very demanding and there are people who will do what it takes to get what they want for their children – sometimes at the expense of the teacher. On the other side of the highway are the families that are struggling to live and survive.  Generally these parents are not involved in a positive way but may be at the school when the student is in trouble."
So there you have it. My somewhat vague answers to questions about similarities and differences seem to be pretty much on target. Except for the accents and the fact that I went swimming in February, the schools in Australia are very much like those I worked in during my 30+ years in Massachusetts.