Eric Cohen, Principal
Eric Cohen is the founder of Funderstanding. He started the company in 1994. Funderstanding has provided design services to corporate clients such as IBM, MetLife and PBS. The company's expertise in instructional design and knowledge management has generated millions of dollars of value for its clients. The company has done extensive work developing technology to aid clients in the development of products. The process is heavy on Design, with a focus on understanding customers through observational research. The company has also developed major educational programs for companies, helping them leverage education and training to improve the organization.
In addition to the Funderstanding consulting business, Eric started his own general management consulting practice in 1992. As a management generalist, Eric has worked with companies large and small. His focus is on helping companies set strategy, and then realize those strategies through improved execution. He now focuses on small-to-medium sized businesses, leveraging his experience with Fortune 500s, to improve their operation. His work has resulted in millions of dollars of increased profit for his clients. Today Eric manages his consulting practice and several websites, including Funderstanding.com.
Bob Sullo, Executive Editor
Bob Sullo has been an English teacher, school psychologist, school adjustment counselor, and school administrator.  During his career of 30+ years in public education, he worked with students from pre-kindergarten through high school.  Bob also taught at the college level for more than 15 years, teaching courses on both the undergraduate and graduate level. He is a senior faculty member of The William Glasser Institute and former representative to the Advisory Board of Directors. Bob has a BA in English, a Master of Arts in Teaching, and a Certificate of Advanced Educational Specialization in school psychology. He has provided workshops and trainings to educators and parents in more than three dozen states, Canada, South America, Europe, Australia, and New Zealand.
In addition to consulting, Bob has written numerous books about internal control and motivation. Teach Them To Be Happy (New View Publications) and the accompanying activity book I'm Learning To Be Happy help teachers and parents teach the concepts of internal motivation and personal responsibility to young children.  The Inspiring Teacher (NEA Professional Library) offers educators specific strategies to create the schools our children deserve.  Activating the Desire to Learn (ASCD) was an ASCD member benefit book provided to more than 100,000 educators worldwide. It uses a case-study format to show how to apply the principles of internal control psychology across grade levels. Managing to Inspire: Bringing Out the Best in Those You Supervise (iUniverse) details how those in management can move from bossing to leading to enhance their effectiveness. Bob's most recent book, The Motivated Student (ASCD), describes how to get students in every grade focused and ready to learn.  You can learn more about Bob and his work by visiting his website, internalmotivation.net. Bob can be reached at Bob@internalmotivation.net.
Dr. Daniel Barth, Contributing Writer
Daniel Barth is a former research scientist who turned his talents for innovative laboratory work toward education. As a scientist, Mr. Barth did work in microbiological toxins for the US government, explored immunology as a National Science Foundation researcher, and was a research staffer at Cal Tech studying the molecular genetics of cancer cells. Soon after he started teaching in 1985, Mr. Barth realized that traditional textbook based methods of teaching science were very different from the dynamic and exciting way he had experienced science as a researcher. Traditional teaching was driving students away from science; those who stayed loved science in spite of the poor manner in which it was taught. Barth developed a teach by design philosophy that challenged students to apply what they knew to design and build a solution to a practical problem. He believes "science is a verb" and students in his classes might find themselves designing and building aircraft, submarines, roller coasters, tractors, or even rocket-powered cars.
A telescope owner since childhood and an active astronomer for more than 40 years, Dr. Barth is the author of the four-week Maurice on the Moon program, an adventure book about a young boy growing up in a lunar colony. The program includes hands-on activities and experiments based on the story. The program is so successful that school districts in California, New York, Illinois, Wisconsin, Tennessee, Arkansas and Florida are now using Dr. Barth's "science through literature" approach to teaching. Dr. Barth is currently the Physics/Astronomy Program Chair at Tahquitz High School in Hemet, CA and the Associate Professor Astronomy at Mt. San Jacinto College in San Jacinto, CA.
Dr. Barth was awarded the prestigious 2009 Amgen Award for Excellence in Science Education for his Maurice curriculum and he was awarded the "Science is For Kids" Foundation fellowship in 2009. He was recently nominated for the 2010 Presidential Award for Excellence in Mathematics and Science Teaching.   You can learn more about Dr. Barth and his Maurice on the Moon curriculum by visting his website, www.mauriceonthemoon.com.
Dr. Nancy Buck, Contributing Writer
Nancy S. Buck, Ph.D. is a developmental psychologist, expert in children's motivation and behavior, and parenting coach. Fresh, funny and unafraid, she tackles the tough topics facing all families today.  As the founder of Peaceful Parenting Inc®, blogger for Psychology Today and author of Peaceful Parenting and Why Do Kids Act That Way? The Instruction Manual Parents Need to Understand Children at Every Age, she gives lively presentations that audiences relate to and remember.  To learn more or to contact Dr. Buck , visit www.peacefulparenting.com
Renate and Geoffrey Caine, Contributing Writers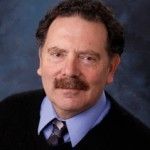 Renate and Geoffrey Caine are co-authors of ten books, and have written many articles and chapters, that integrate brain research, psychology, small group processes, systems thinking and education. They coined the term "Brain Based Learning in their ground breaking article in Educational Leadership in 1990. Their work has been used as foundational material for some of the world's leading edge educational reform efforts. You can learn more about Renate and Geoffrey and their vast body of work by visiting their Caine Learning website.
Renate Caine, Ph.D, is an education researcher, learning theorist, writer and consultant. She runs professional development programs for educators, and talks to and consults with schools, universities and other organizations.
Geoffrey Caine, LL.M., is a learning consultant, process coach and writer. He works with and gives talks to schools and school districts, businesses, as well as philanthropic organizations and governmental agencies.
Lori Day, Contributing Writer
Lori Day is an educational psychologist and consultant based in Concord, MA. She has worked in the field of education for over 25 years, serving in varied roles in public schools, private schools, and at the college level. Her work with students has spanned the years from preschool through young adulthood in traditional academic settings, alternative programs, and special needs placements.
Lori has over 10 years of experience in private school administration, including expertise in admissions, placement, financial aid, diversity work, special education, faculty mentoring, marketing, strategic planning, and other areas. After seven years as Director of Admissions and Financial Aid at The Fenn School, she became the Head of School at Odyssey Day School, overseeing all academic and administrative functions of the institution, and supervising all areas of student, parent, faculty, and administrator support.
Author of the Concord Journal's educational column "A Day in the Classroom," Lori enjoys writing about teaching and learning, school life, educational psychology, child development, multiculturalism, parenting, social media, current news and trends in education, and many other topics.
You can learn more about Lori and her practice, Lori Day Consulting, by visiting her website, www.loridayconsulting.com, and by reading her blog, "It's Your Day," at  http://loridayconsulting.com/wordpress. Lori can be reached at lday@loridayconsulting.com.
Jon Erwin, Contributing Writer
Author and international educational consultant Jon Erwin has been a secondary English teacher, staff development specialist, college professor, and director of a federally funded character education program.  His first book, The Classroom of Choice (ASCD 2004) focuses on appealing to students' intrinsic motivation to learn and behave responsibly.  His more recent book, Inspiring the Best in Students (ASCD 2011), explains why and how to integrate Social-Emotional skills into the curriculum. He lives in Western New York with his wife Holly and three children: Nate, Liam, and Laena. You may contact Jon via e-mail (jon@inspiringmotivation.com) or find more information on his website:  www.inspiringmotivation.com
Alison Minion, Contributing Writer
Alison Minion is a writer and editor. In addition to Funderstanding, she has contributed to vitaljuicedaily.com, the New Jersey Jewish News and other publications.She served as the editor for the Union County (NJ) Bar Association centennial commemorative yearbook.Before leaving the publishing industry to stay home with her children, Alison was an editor of children's nonfiction and textbooks.
As an editor, much of her time was spent sitting down with a manuscript and a red pencil, researching the marketplace and reading the competition.  The most valuable on-the-job training, however, was the time spent visiting schools, debriefing educators, and watching children consume texts and process material. In her life as a freelancer, she does this now most evenings while her own three sons complete their homework.